Archive for the 'Valentine's Day' Category
Comments Off on Valentine's Day Roses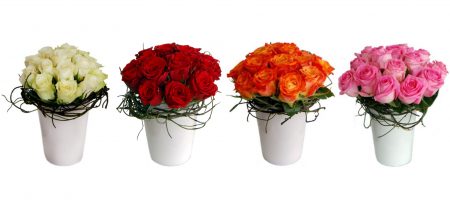 Used for hundreds of years to convey messages without meaning, roses are unique for their beauty, subtle fragrance and delighting a special someone with sentiments of love.
As classic as a red rose is, they come in many other colours that are just as stunning to wow your sweetheart and set a lovely tone this Valentine's. If you want to add a little extra sentiment and affection, here are a few other rose colours you could consider using:
White roses represent purity, innocence and are often associated with young love. It also symbolizes truth, relevance and loyalty.
Yellow roses today symbolize friendship, joy and caring. A posy of these sunshine blooms conveys warmth, gladness and affection.
Pink roses convey a sentiment of gentility, femininity, elegance, appreciation and admiration. They are a delicate flower that represents love and affection along with a gently happiness.
Orange roses are warm and vibrant, they represent desire and attraction, passion and excitement.
The traditional red rose of course symbolizes love. They are a bold and dramatic flower and show enduring passion. It is universally known as the lover's rose.
Partner your roses with a sweet card, teddy bear or a box of chocolates for a complete Valentine's package!
With Valentine's Day less than three weeks away, it is the perfect time to start thinking, and ordering your flowers on the Melbourne Florist website has never been easier! Have a browse through our collections online and create a floral beauty for your love! And as always, check out our Instagram for plenty of lovely inspiration!
https://www.melbourneflorist.com.au/
https://www.instagram.com/melbourneflorist/
Comments Off on Rose colours & meanings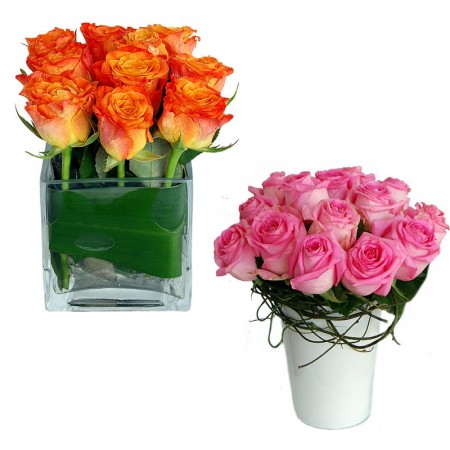 Classic and elegant, roses have been used for hundreds of years to send heartfelt messages and continue to be the most popular flower on Valentine's Day.
Each coloured rose is known to carry its own meaning and significance, here's our top three:
Red: represents true love and enduring passion, ideal for anniversaries and romantic occasions Pink: represents admiration and happiness, perfect for a new romantic interest or friend Orange: represents attraction and conveys a message of friendship and love together
You can also mix rose colours like red and pink, to express combined meanings like happiness and love…
Call our friendly florists to put together a meaningful Valentine's Day bouquet!
Comments Off on Valentine's Day – a brief history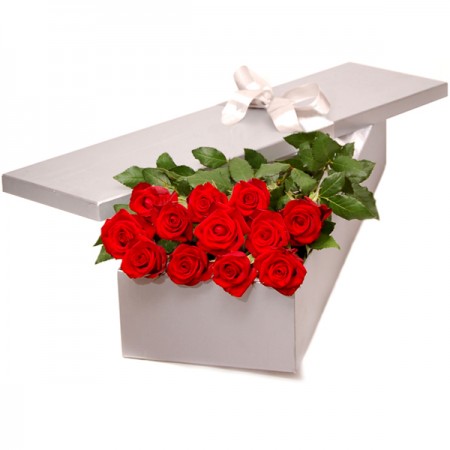 Valentine's Day – also known as Saint Valentines Day, is celebrated with the exchange of cards, chocolate, gifts and flowers – but do you know where this tradition began?
It's said, an early Christian bishop named Valentine was executed on 14 February for performing illegal marriage ceremonies and left a farewell love message signed 'from your Valentine'!
References to Valentine's Day can also be found in ancient Roman and Greek Mythology, and the rose was associated with Venus or Aphrodite – the goddess of love.
Today, the red rose is considered most romantic and symbolises love, but pink and orange flowers are also popular gifts.
Visit our Facebook and Instagram page for some great Valentine's Day offers…